5 Lessons In Business Success from a (stupidly simple) Viral Video Game | Suika Game
I want to share a story that will inspire a business mindset shift strategy and impart valuable lessons for success. This story is the story of Aladdin X and the accidental $9 Million USD they made by repurposing a simple value-add they made for their signature product.
Watch or Stream: Aladdin X's Inspirational Business Success Story
As someone immersed in the small business and start-up world, I believe it is crucial for us to constantly seek new inspiration and ideas. I'm excited to bring you insightful lessons from an unexpected place today.
Today, I wanted to share with you a story about a (stupidly simple) video game that has taken the internet by storm – the "Suika Game" (also known as the Watermelon Game).
In today's increasingly fast-paced world, where we surround ourselves with industry peers and can see their success stories and results every time we open social media, it's easy to feel like you're trying to keep up with the Jones. There's a growing and extremely self-limiting belief that the products of our work effort must be big, grand, and perfect. This newsletter aims to debunk that myth through a stupidly simple game.
So, What is Suika Game, and why the hell did it go viral now?
Suika Game is a Japanese puzzle video game developed and published by Aladdin X, which combines the elements of falling and merging puzzle games (think Tetris, but with bouncy physics). The game involves the player trying to build a high score by dropping fruits into a container without having them overflow out of the container. To earn points the player must combine two of the same fruits together, which creates a new fruit in the game's fruit cycle.
It was initially developed as a built-in application for the popIn Aladdin, a 3-in-1 ceiling digital projector, in April 2021.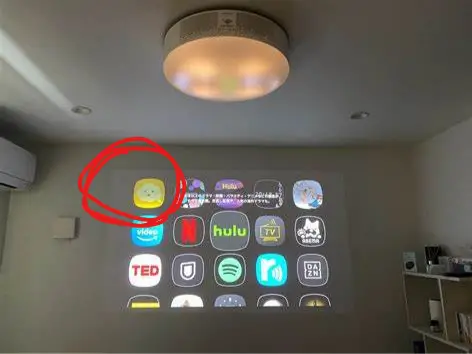 Because customers loved the game so much, Aladdin X decided to rework the framework of the game to bring it to the Nintendo eShop in December 2021 in Japan. 
Suika Game went viral after being streamed by live streamers and VTubers, starting in Japan and May 2023 and spreading worldwide since then. In September 2023, Suika Game had over 2.84 million hours watched and ranked 82nd for the most watched game on Twitch. It was given a global release in October 2023. It has been a breakout search inquiry since.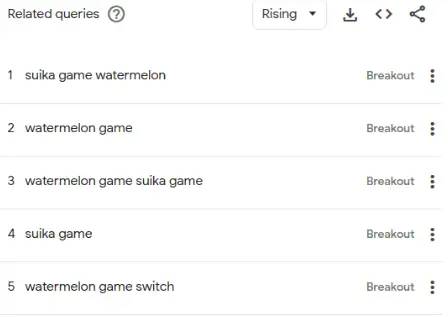 It was well-received by critics who praised its simplicity and charm and achieved over three million downloads by October 2023, which translates to $9 Million USD in sales for the game.
It has become one of the most downloaded games on the Nintendo eShop, and at the time of this writing sits in the #2 best seller spot right behind Super Mario Bros.™ Wonder
Lessons in Success and Strategy from Aladdin X's Business
Let's look at five invaluable lessons in success and strategy that Suika Game can impart to all of us:
Not Seeking Instant Gratification: It's highly unlikely Suika Game's strategy was to go viral. But when I talk to people about the projects and ideas they have, going viral is too often their goal. At times it even feels like "How can I go viral?" was the first question on the drawing board. The truth is that great things stay under the radar all the time. Planning your endeavors around big results all the time and right away will set you up for disappointment, which will in turn open the door for analysis paralysis to pay a visit next time.
Creating for an Audience, No Matter How Small: Aladdin X created Suika Game as a "game that could be easily enjoyed" by customers of its 3-in-1 ceiling projector; it was not created for the millions playing it in the Nintendo Shop or online browser today. In fact, Aladdin X purposely decided not to bring the game to smartphones so it would be "more likely to stand out than be buried in many apps." (source)
Embracing Simplicity: The beauty of the Suika Game is that it's, well… stupidly simple. There are no bells and whistles, nothing you need to Google a game guide to get through, and you can start playing in seconds. The next time you're strategizing a new marketing funnel, content series, or product launch, consider giving simplicity a try.
Flexibility in Use Case: What started as a cool game built into a product Aladdin X was selling anyway, now has a laundry list of use cases. Each of these use cases provides a new business benefit as a brand impression (I certainly never heard of Aladdin X until I heard of this game!), revenue opportunity, or both. Whether someone buys the high-ticket projector, buys the $2.99USD Nintendo Store version of the game, or just becomes aware of the Suika story through its viral exposure, it's a win for Aladdin X.
Engaging through Competition and Collaboration: For me, the biggest takeaway is how powerful and how quickly something can happen when "the internet" starts buzzing about it. I'm talking Twitch streamers doing 24-hour Suika Game streams, Reddit posts buzzing with comments about "Why have I played this so many times," and creators making TikToks about how everyone and their mom has played this game. When you pop into any of these corners of the internet, there's a conversation and a sense of community where people are just happily enjoying this stupidly simple game. And for Aladdin X, this was unprecedented momentum.
In conclusion, the Suika Game is an inspiration for our own success journeys. True greatness doesn't mean creating perfect and grandiose work products all the time; sometimes, greatness is creating something stupidly simple.
You can play an unofficial version of Suika at SuikaGame.com
As we wrap up, I invite you to take a trip down memory lane and comment to share a game that holds a special place in your heart. There are no wrong answers!

Cheers!
Katt
More Fun Content: When Bad Design and Copywriting Collide: Real-World Marketing Fails